Un article de Whatsyourtech.ca sur notre pratique en ligne !

BY: GADJO SEVILLA
October 25, 2018
Cloud technology, smart scanners, financial organizational software combined with technology literate accountants are changing the game in the accounting landscape.
Matthieu Mauss is a Montreal-based CPA representing a new breed of cloud accountants. Focusing on Montreal's high-tech start-ups, and the artistic community, Mauss has tailored his services, technology solutions, and approach, to best serve smaller and emerging companies with specific needs.
Bringing the convenience and expediency of cloud-based solutions to clients, cloud accountants like Mauss can use tools and services to simplify the collection of data while enabling paperless and more efficient accounting solutions.
Mauss, who began his self-employed CPA business a year ago, started out by finding the best technology for his needs.
Catering to emerging art and technology start-ups
"Montreal is a great place for mixing art and technology," Mauss points out. "I'm trying to concentrate on serving start-ups in new media – companies who create AI [artificial intelligence] and VR [virtual reality] products and experiences." In terms of the right technology solutions, Mauss found what he was looking for with Fujitsu's ScanSnap Cloud and scanner solution.
This, combined with online financial document organizational service LedgerDocs, and Intuit's QuickBooks Online, formed the core products for his accounting business. The result is a mobile, easy to adopt, and versatile portfolio of solutions that appeals to tech-forward companies that don't want to be bogged down by less expedient solutions and processes.
An accounting business built on the cloud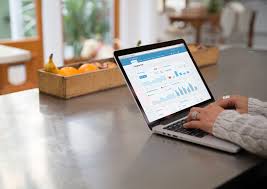 Unlike accounting professionals and firms who have had to transition from traditional accounting workflows to cloud solutions, Mauss is building his business from the ground up on the latest technology that is available right now.
"I have some clients who are artists and who needed someone to handle their accounting needs. So, they scan their documents and I can work on them from the cloud using LedgerDocs," Mauss says. Cloud accounting appeals to tech start-ups who are mostly small, lean and clutter-free organizations. Having an accounting solution that's cloud based while being secure is a no-brainer.
For Mauss, cloud accounting eliminates the problem of having to transition his clients and their existing paperwork from more traditional and outdated accounting workflows into new systems. A cloud accountant can get up to speed much quicker and clients can reap the advantages of the solutions and services sooner. This also means less time spent on documentation and more time on qualitative analysis and solutions from the accountants.
Designing solutions for Cloud-based accountants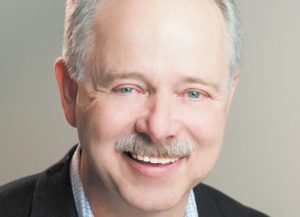 "We built LedgerDocs specifically for the needs of cloud-based companies, bookkeepers and accountants because that's where I began," says Wayne Zielke, CPA and founder of the Vancouver-based LedgerDocs. "Much has changed since I started a cloud accounting practice several years ago when we couldn't find the right tool for our bookkeeping clients.
Today, with integrations connecting apps together, it makes getting client information so much easier. We've always usedFujitsu scannersand now with ScanSnap Cloud, the path to paperless accounting is even easier."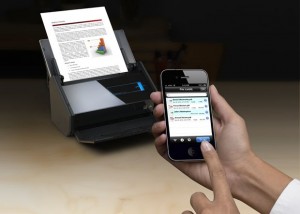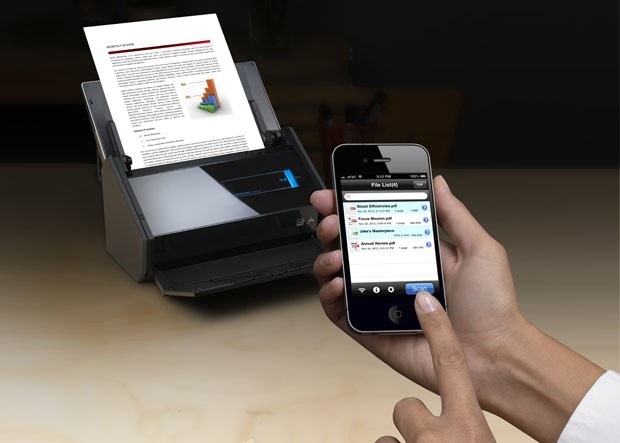 Fujitsu's ScanSnap Cloud accelerates scanning and document collection by delivering scans to various cloud services without the need for a computer or mobile device. It also supports full-text optical character recognition (OCR).
"I'd love all of my clients to scan their documents with Fujitsu's ScanSnap iX500 scanners to their LedgerDocs accounts where they can be accessed," Mauss says.
Cloud solutions evolve with user's needs
Once Mauss subscribed to LedgerDocs, the company reached out to learn how he used their product. This is the advantage of choosing a Canadian company who is eager to understand how to best shape the solution to their user's needs.
Companies like LedgerDocs have a more grassroots approach to their user communities and often help solve problems for subscribers or integrate desired features into future updates.
Leveraging LedgerDocs' experience, Mauss was able to further streamline getting paper documents into QuickBooks Online.
"I can see the accounting world is moving pretty fast. QuickBooks Online and solutions from LedgerDocs and Fujitsu ScanSnap Cloud are creating new ways for me to work as a cloud accountant."
Moving to a smarter subscription model
According to Mauss, cloud accountants can charge clients differently than traditional Accountants because of the flexibility that their tools and services offer.
"Accountants charge by the hour; cloud accountants can charge a monthly fee that includes all the apps and services. People and small to medium-sized businesses prefer subscriptions now. There are less surprises in terms of cost."
The business model has worked well for Mauss, who is now looking to install more Fujitsu ScanSnap iX500 scanners in his clients' offices for more efficient document gathering.
By having his clients scan their documents to their cloud, Mauss has quicker access to their information which allows him to be more responsive than accountants using traditional paper-based workflows.
For his clients in Montreal's high-tech start-up segment, Mauss' cloud accounting model makes perfect sense.